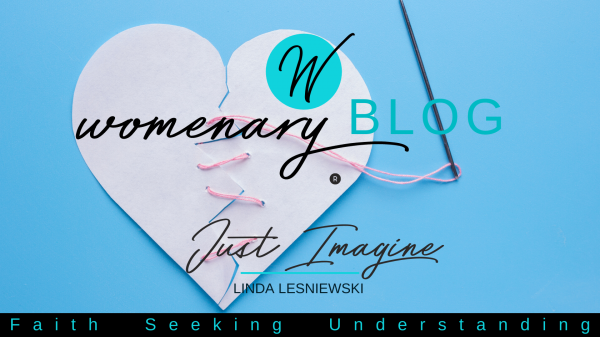 A scripture phrase recently captured my attention and stimulated a surge of hope in my heart. I noticed it in Matthew's Gospel. Matthew included it in the context of a rather unsettling conversation in which Jesus discussed money, lordship, and the kingdom with a wealthy young ruler. Afterwards Peter asked a very human question in response: "Look, we have left everything and followed You. So what will there be (in the Kingdom of God) for us?" (Matthew 19:27, HCSB).
Jesus responded to Peter, "Truly I tell you, at the renewal of all things, when the Son of Man sits on his glorious throne, you who have followed me will also sit on twelve thrones, judging the twelve tribes of Israel" (Matthew 19:28, NIV).
Perhaps you envisioned, like me, the twelve disciples sitting on twelve shiny thrones in heaven judging the tribes of Israel. After all, that is the answer to their what's-in-it-for-me question. Back up a little though and re-read Jesus' first ten words: "Truly I tell you, at the renewal of all things…" Matthew uses the Greek word palingenesia for the phrase translated "the renewal of all things". Palin means "again", genesia—"birth". Jesus described what many refer to as the Messianic Age, when Jesus returns and rules for one thousand years. That's what sent ripples of joy through my soul! What will that be like?
Let's imagine what may seem like the unimaginable:
morning news—delightful
highways—siren-less
chemo labs—empty
jail doors—ajar
homeless—at home
storms—gentle breezes
insurance policies—unnecessary
forest fires—doused
doors—unlocked
security systems—unarmed
children—free-range play
courts—adjourned, gavels—at rest
sleep—sound
relationships—mended
hearts—healed
joy—abundant
crutches—tossed aside
viruses—vanquished
What would you like to add to the list?
That tingle of hope has remained with me as I've entered the New Year—thoughts of a renewed earth that begins with the reign of Christ and extends into eternity. As a result, I'm intentionally modifying my expectations of this current world and unleashing my imaginations for the new one!
Peter later remembered this conversation with Jesus about a new earth and included it in his second letter: But based on His promise, we wait for the new heavens and a new earth, where righteousness will dwell (2 Peter 3:13, HCSB).
Paul wrote of creation's anticipation of this renewal and described it in Romans 8:21 as creation being "set free from bondage".
Luke wrote Heaven must welcome Him until the times of the restoration of all things, which God spoke about by the mouth of His holy prophets from the beginning (Acts 3:21, HCSB).
Isaiah was most likely the holy prophet Luke referenced in Acts. Isaiah spoke of a new creation in 65:17 (ESV): "For behold, I create new heavens and a new earth." Isaiah prophesied again in 66:22 (ESV): "For asthe new heavens and the new earth that I make shall remain before me, says the LORD, so shall your offspring and your name remain." Isaiah's words also resonate in John's writing in Revelation.
The apostle John listened to Jesus teach while they walked the earth together as teacher/student. John also learned from Jesus for forty days after His resurrection and before His ascension. John heard once more from the glorified Jesus while exiled on an island in the Mediterranean Sea. In a vision John wrote: Then I saw a new heaven and a new earth (Revelation 21:1, HCSB). Once again John recorded: He who was seated on the throne said, "I am making everything new!" Then He said, "Write this down, for these words are trustworthy and true" (Revelation 21:5, NIV).
The body of Christ holds diverse views on the sequence of events. That's one of the joys I've discovered in studying eschatology in Womenary classes in previous years. I even intend to enroll again this spring! The wonders of God's plans are worth investigation and meditation: a new year, a new month, a new day, and a renewed hope in my heart for the soon to be new creation.
Let's begin looking beyond the chaos of today's world and release our hearts to anticipate the return of Jesus and the renewal of all things. Doing so will provide the momentum to move forward into the uncertain future with joyful expectation. As believers, we rejoice because that future is known. What a wonderful world that will be!
Just imagine!
---
Linda Lesniewski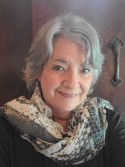 Linda served as Women's Minister at Green Acres Baptist Church in Tyler, TX for 24 years. She has authored "A Little Book About Knowing a Big God" for children; "Women at the Cross" and "Connecting Women: A Guide for Leaders in Women's Ministry", by Revell; as well as "His Story My Story", a digital download available from LifeWay. Linda and her husband of 47 years are the parents of four young adults and grandparents of six granddaughters. Linda has served on the Womenary Board of Directors for many, many years. And is currently serving as the Board's President. You can contact Linda at lindalesniewski49@gmail.com.