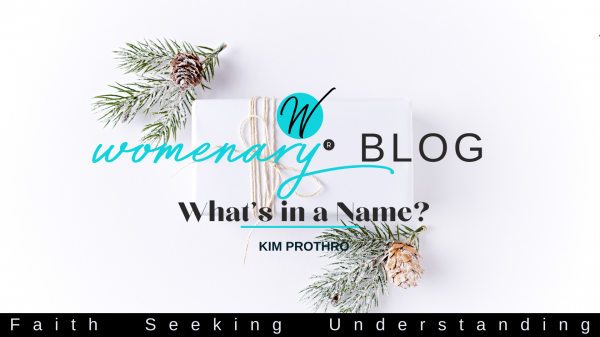 Mary and Joseph had been on the road for days. An order from Caesar required that everyone go to his own town to register for a census that was being taken. There was no such thing as mail-in census forms.
It was 97 miles from Nazareth to Bethlehem. The trip began in the flatlands along the Jordan River, and then turned west into the hills that surrounded Jerusalem. According to New Testament biblical archeologist James Strange, the trip would have been difficult and dangerous, especially for Mary who was nine months pregnant and riding on a donkey. It was winter. The weather in Israel would have been in the 30s during the day, and during winter it is often rainy. The roads would have been "very much uphill and downhill. Not a pleasant trip."
I remember driving down a very bumpy road the day before I delivered our daughter. We were on our way to Bible study only three miles from our house, but halfway down that road I told my husband he was going to have to turn around. I couldn't take one more bump! He told me it was as far to go back as it was to go the rest of the way. Reluctantly I agreed to keep going. I wonder if Mary complained about the bumps.
Mary and Joseph probably traveled ten to fifteen miles a day for almost ten days. When they arrived, due to the crowded conditions they had to bed down in a stable because there was no room for them at the inn. Luke tells us: While they were there, the time came for her to deliver her child. And she gave birth to her firstborn son and wrapped him in strips of cloth and laid him in a manger (Luke 2:6-7, NET).
One of the fun things of being pregnant is choosing a name for your child. You research family names and popular names. You may even try writing them out on paper to see how they look. Mary and Joseph didn't get to do that. They were told ahead of time what their child's name would be. An angel named Gabriel visited Mary and said, "Listen: You will become pregnant and give birth to a son, and you will name him Jesus" (Luke 1:31, NET).
The name Jesus was fairly common in those days. In Hebrew it was the name Joshua and meant "Yahweh saves". Gabriel expounded on the name telling Mary, "He will be great, and will be called the Son of the Most High, and the Lord God will give him the throne of his father David. He will reign over the house of Jacob forever, and his kingdom will never end."Mary said to the angel, "How will this be, since I have not had sexual relations with a man?" (Luke 1:32-33, NET).
It was almost as if Mary didn't hear anything except that she was about to become pregnant; but Gabriel didn't chastise her. He simply answered her question by telling her: "The Holy Spirit will…overshadow you. Therefore the child to be born will be holy; he will be called the Son of God" (Luke 1:35, NET).
As proof his words were true, the angel told Mary that her relative Elizabeth, who was far beyond childbearing age, was six months pregnant. He ended his annunciation by saying, "Nothing will be impossible with God" (Luke 1:37, NET). Mary believed the angel: "I am the Lord's servant. …May it happen to me as you have said" (Luke 1:38, NET). How astounding her faith was, her posture of humble surrender to God's plan.
When Joseph found out Mary was pregnant, he didn't want to disgrace her so He thought he would divorce her "privately". But an angel appeared to him in a dream and said, "Joseph, son of David, do not be afraid to take Mary as your wife, because the child conceived in her is from the Holy Spirit. She will give birth to a son and you will name him Jesus, because he will save his people from their sins." Mathew recorded this story so future generations would know it was true: This all happened so that what was spoken by the Lord through the prophet (Isaiah) would be fulfilled: "Look! The virgin will conceive and bear a son, and they will call him Emmanuel," which means "God with us" (Matthew 1:20-23, NET).
One more announcement was proclaimed. This time the angels visited shepherds who were in the fields outside Bethlehem. The angels told the shepherds that Messiah had been born in Bethlehem. They hurried off to see and found the baby lying in the manger just as the angels had said. When they saw him, they related what they had been told about this child, and all who heard it were astonished... But Mary treasured up all these words, pondering in her heart what they might mean (Luke 2:17-19, NET).
The NET note says the Hebrew word for pondering "suggests more than remembering. She was trying to put things together." It is clear after the final announcement of Jesus' birth that Mary was amazed, and maybe a bit overwhelmed with all that had just occurred.
When life turns upside down it is hard to make the pieces fit together. As I think of all the things that lay ahead for Mary my heart sinks a bit. But I cling to the name Emmanuel. What a beautiful name! Is there anything we need to know more when life is hard, overwhelming, or confusing, than the fact that God is with us? When we don't know why things are happening the way they are, it is good to remind ourselves of that truth.
The story of Jesus' birth, and the names given to God's Son, tell us much. They are truly worth pondering. Look over the scriptures above and meditate on the riches we have been given in Christ through His names:
Jesus – God is salvation, the one who saves us from our sins
Emmanuel – God with us
Messiah – anointed one, the promised deliverer
What's in a name? Plenty. More than we can comprehend, that is for sure!
---
Kim Prothro

Kim was born in Colorado Springs, and as a result loves the mountains and the outdoors. She grew up in Jefferson, Tx, where she grew to love architecture and history. Kim graduated from Robert E Lee in Tyler,TX, and married her high school sweetheart after graduating from the University of Texas in Austin with a BBA in Finance. Kim fell in love with Jesus and studying God's word in the eighth grade. That eventually lead to a dream of attending seminary which she did after her children were grown and they had an empty nest. She graduated from Dallas Theological Seminary in 2013 with a Masters in Theology. Kim was part of the original group of women who founded Womenary in 2008. It has a special place in her heart. Womenary is very proud to have her as a Professor and can be contacted at kim.prothro@gmail.com.